Note: Authy for iOS app will still be available to download on M1/M2 powered Apple Mac devices.
---
Authy – an Authenticator app for your back pocket.
Don't have a smartphone? – then install Authy.
Lost or broken your smartphone? – then install Authy (ideally BEFORE you break / lose your phone).
Need an additional authenticator app in case something happens to your phone? – then install Authy.
We strongly recommend installing Authy on your laptop just in case something happens to your phone.
If you do not have a smartphone (or don't want to use your personal phone for work), then you can install a program on your computer called Authy. Authy generates one-time use codes which work with the University MFA system. Authy can be installed as a desktop application as well as a smartphone app.
The important thing about Authy (and the Microsoft Authenticator app) is that they do not rely on the mobile phone network for receiving SMS or voice call MFA verification.
Below is a brief guide to installing Authy on to a desktop computer. Please note that you will still need access to a phone during the initial setup; this is because Authy needs to know it is communicating with the correct person.
Download and Install Authy software
Download Authy for Desktop – https://authy.com/download/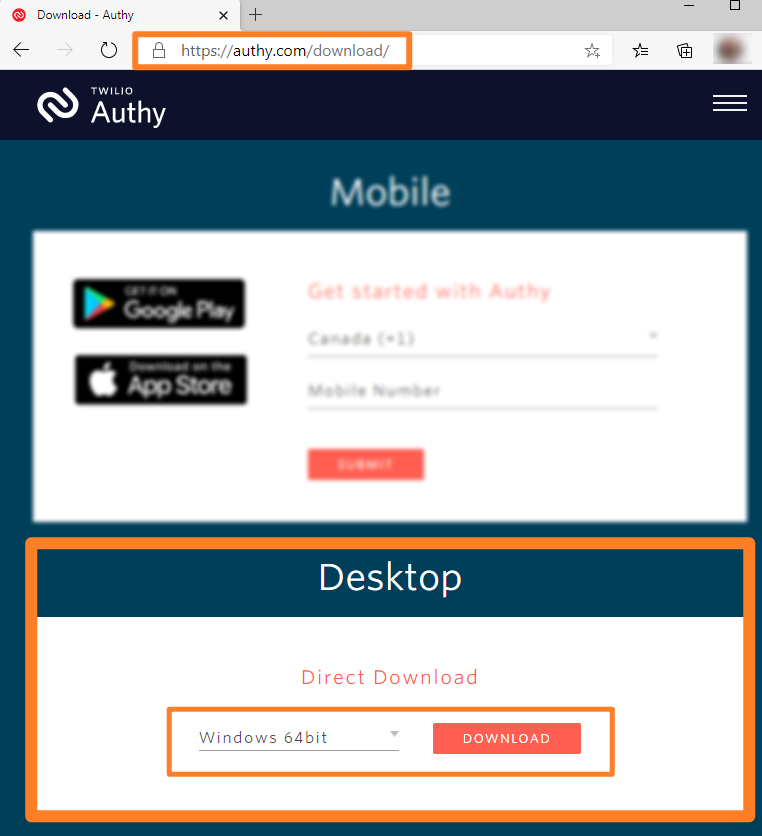 Once downloaded you can double click the installer which will start the setup process.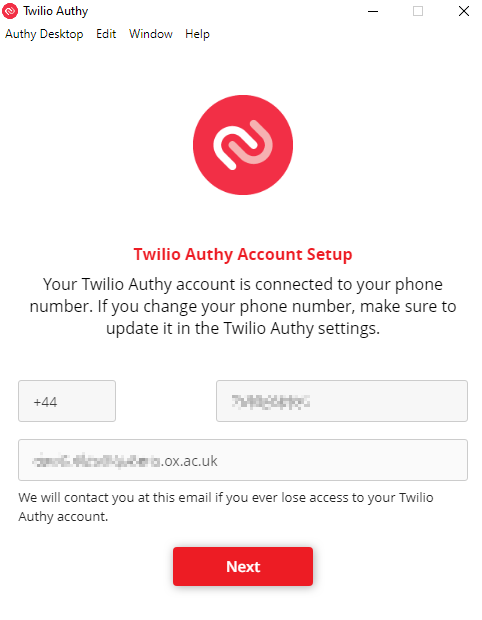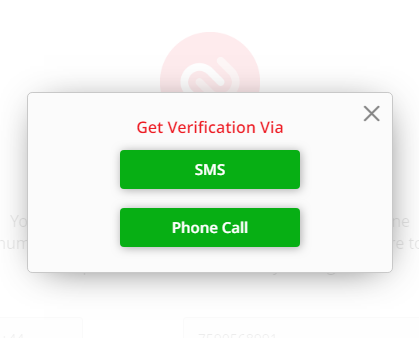 If you click SMS then you will receive a SMS text message with a code. If you clicked Phone Call then your phone will ring and an automated voice will tell you the code.
Either way you need to enter the code into the Authy verification box.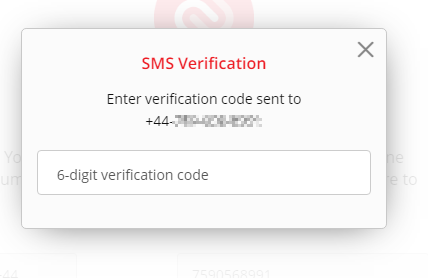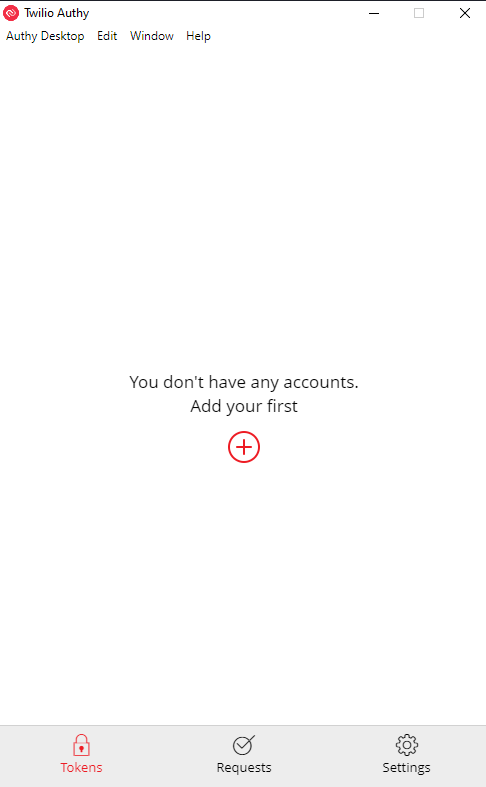 Leave Authy for now and open a web browser
---
Open a Web Browser
Now you will need to visit the Microsoft Security Info page and click the Add Method button – https://mysignins.microsoft.com/security-info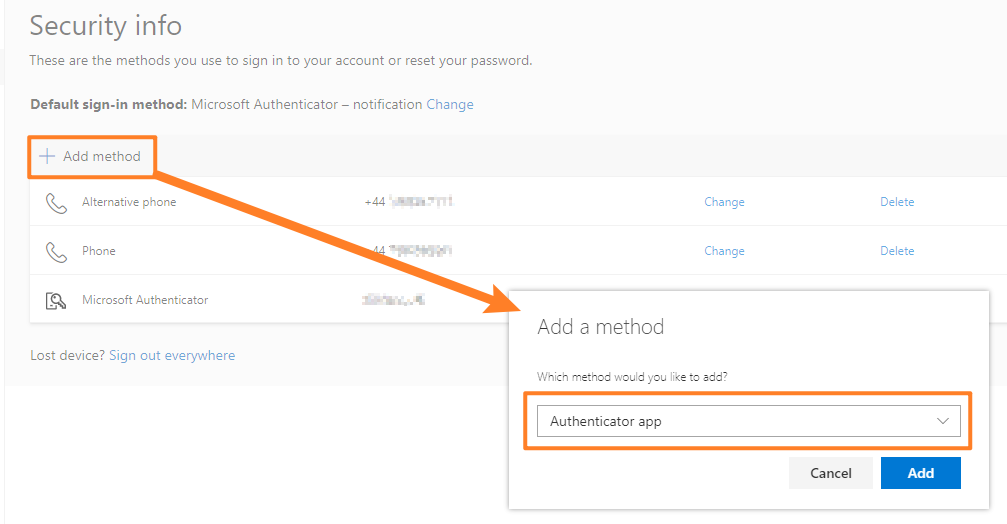 Use the dropdown list and select Authenticator app (NB – this is different from the Microsoft Authenticator app).
Now for some reason the Microsoft Authenticator app is listed in the dialogue box!
Do not despair! Just click the "I want to use a different authenticator app"

You should now see that the diagloge box now shows Authenticator app so you can click Next 

Go back to the Authy app on your desktop and click the + sign to add your first account
Now your desktop computer cannot scan a QR tag – therefore you will need to click the link just below the QR tag – Can't scan image?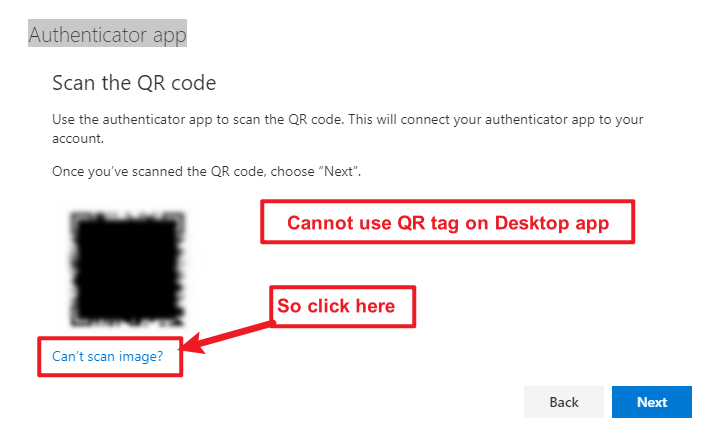 You will then see a Secret key.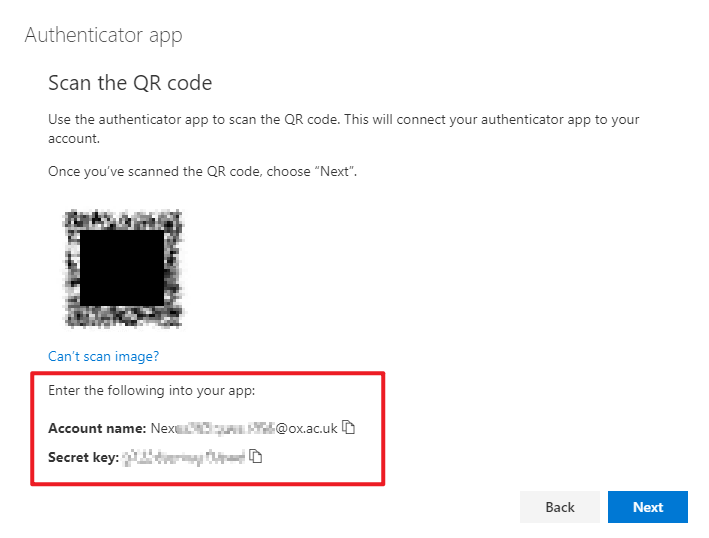 Copy the Secret key and paste it into Authy and the click Add Account
You can now choose an Account Name – we suggest Nexus365 
(You can also choose an icon for your Nexus365 account within Authy.)
Set your Token length to 6 and click Save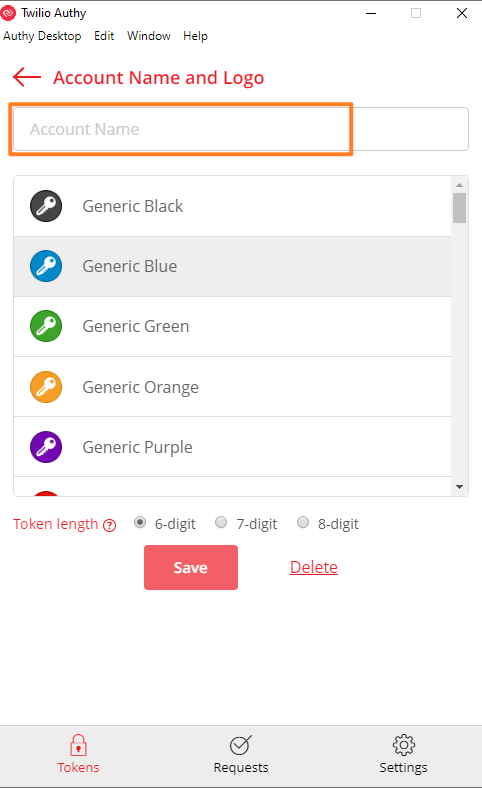 You will now be presented with an automatically updating six digit secure code which changes every 30 seconds.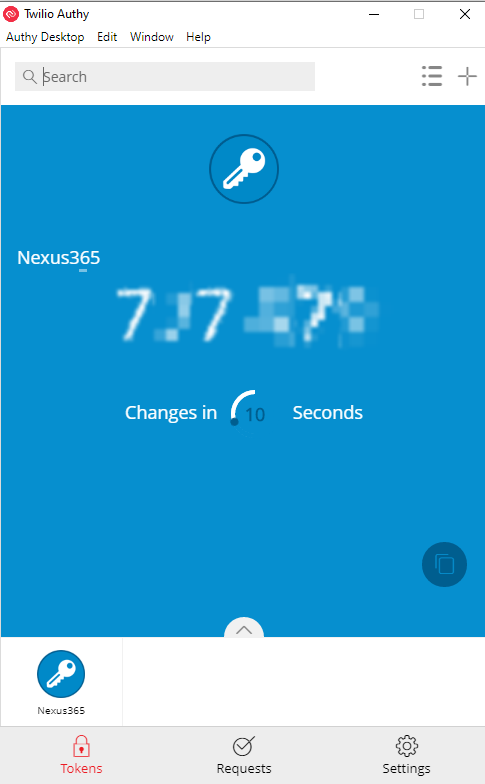 Type the Security Code into the Authenticator app box on the Microsoft page to finish the setup and installation of Authy as your Authenticator app for Nexus365.

Sync Authy MFA across your Smartphone, Tablet and Desktop/Laptop
Manage devices and account information directly from the app.
View information, rename, and remove lost/stolen devices.
Disable future Authy app installations for improved security.
Works offline so you can still login to 2FA secured websites.
Use Authy's backup feature in case you lose your phone. Your data is encrypted and only decrypts on the devices using a password only you know. (so don't forget it!)
Open the Authy app
go to Settings > Accounts
Then Enable Authenticator Backups
Set a Backup Password
Save the Backup Password in a safe place!
---
Note: Authy for iOS app will still be available to download on M1/M2 powered Apple Mac devices.
Authy Desktop Alternatives
If you are unable to use the Authy mobile apps, Authy recommend you look in to alternative desktop products such as the following suggestions:
Please be aware that Twilio Authy and the College IT Office do not have any affiliation with the companies mentioned above, so be mindful of potential risks and exercise your own judgment when selecting a replacement desktop authentication app.