Add an Internet Calendar subscription via Outlook on the web
You may find it helpful to subscribe to some Oxford calendars so that you can keep track of Oxford Term dates and see when various College committees are meeting.
STEP 1 – Choose a Calendar
Copy a Calendar Subscription address to your computer's clipboard by clicking one of the buttons below:
Oxford Term dates (maintained by Wolfson College)

The Queen's College Committee dates (maintained by IT Support – College Dates on Nexus365)

---
STEP 2
Go to: https://outlook.office.com/calendar/addcalendar

Paste the Calendar subscription URL into the Calendar field (see screenshot below)
Give the Calendar a name
Choose an icon if you want (optional)
Add Calendar to "Other calendars"
Click Import

To add the second Calendar, you must go back to STEP 1 above and follow the instructions a second time.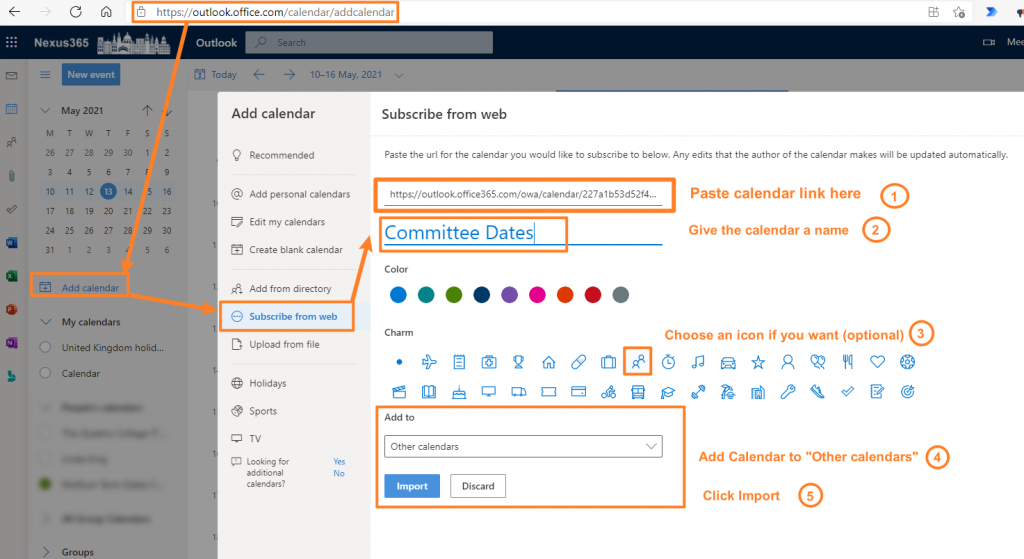 The subscribed calendar will automatically appear in Outlook desktop app.
---
Remove an Internet Calendar subscription via Outlook on the web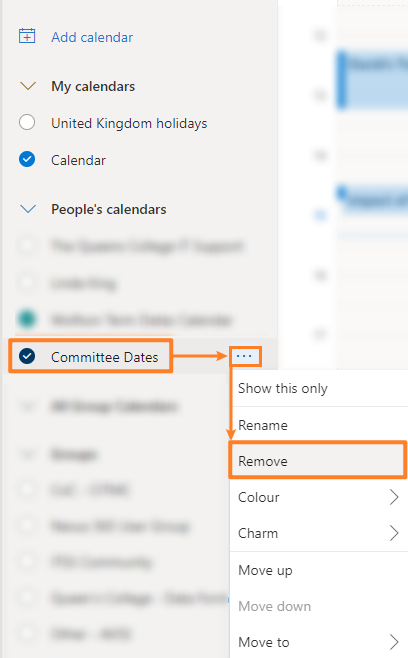 ---
PDF Guides for iOS and macOS