We have had a few queries about obtaining an Enrolment Certificate in order for overseas students to open a bank account in the UK.
There are two steps to enrolment:
The College enrols you by ticking a box within the University's Student Records system once they have physically seen you and issued you with your University Card.
You enrol yourself on the Student Self Service website – https://www.ox.ac.uk/students/selfservice
Once both you and the College have checked all the correct boxes and satisfied the enrolment process then you will see the menu heading "My Student Record" on the Student Self Service web page.
Click "My Student Record" and you will see a list of certificates and documents which you can print.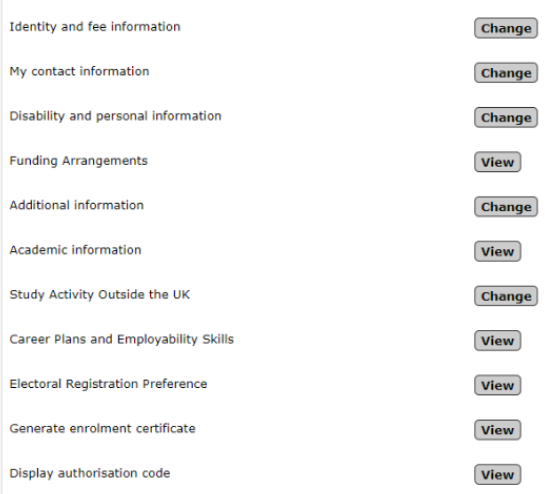 BUT I DON'T HAVE A "MY STUDENT RECORD" HEADING!
If you do NOT have the "My Student Record" menu heading then it means that either you OR the College hasn't completed all the steps of the enrolment process.
Have YOU completed all YOUR enrolment requirements?
Does the College Office know that YOU are physically here in Oxford?
Have YOU got your University Card?
If you can answer YES to all the above, then you should contact the College Office again and ask them to tick the box in the Student Records System. 🙂