VIRTUAL PRIVATE NETWORK (VPN)
The Cisco AnyConnect VPN software can be used on other networks. For instance, a 2nd year linguist who is overseas and need to access Journals, or when you are in a "sketchy" coffee shop with "free" Wi-Fi zone. You can use VPN to give you a more trusted connection into the Oxford network or simply to access certain "Oxford University ONLY" services or Journals.
Learn more about the IT Services VPN Service
What is VPN anyway?
VPN (Virtual Private Network) is a secure "tunnel" connecting two computers together so that they appear to be in the same location, even though they may be many hundreds of miles apart. It is like running a single continuous cable from your computer at home (or overseas) and plugging it into the University network.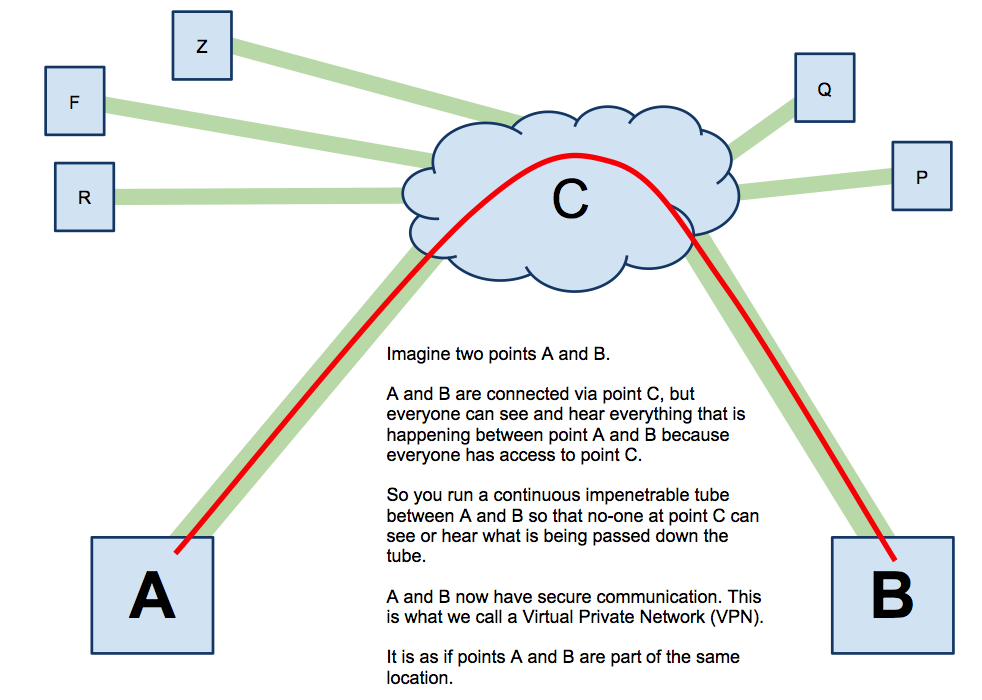 ---
From 26 April 2023 the University AnyConnect VPN will allow split-tunnelling, which means you will be able to configure the VPN to allow local network access during VPN sessions. This will deliver improved speed of access and enable you to do things like print directly to your home printer without disconnecting from the VPN.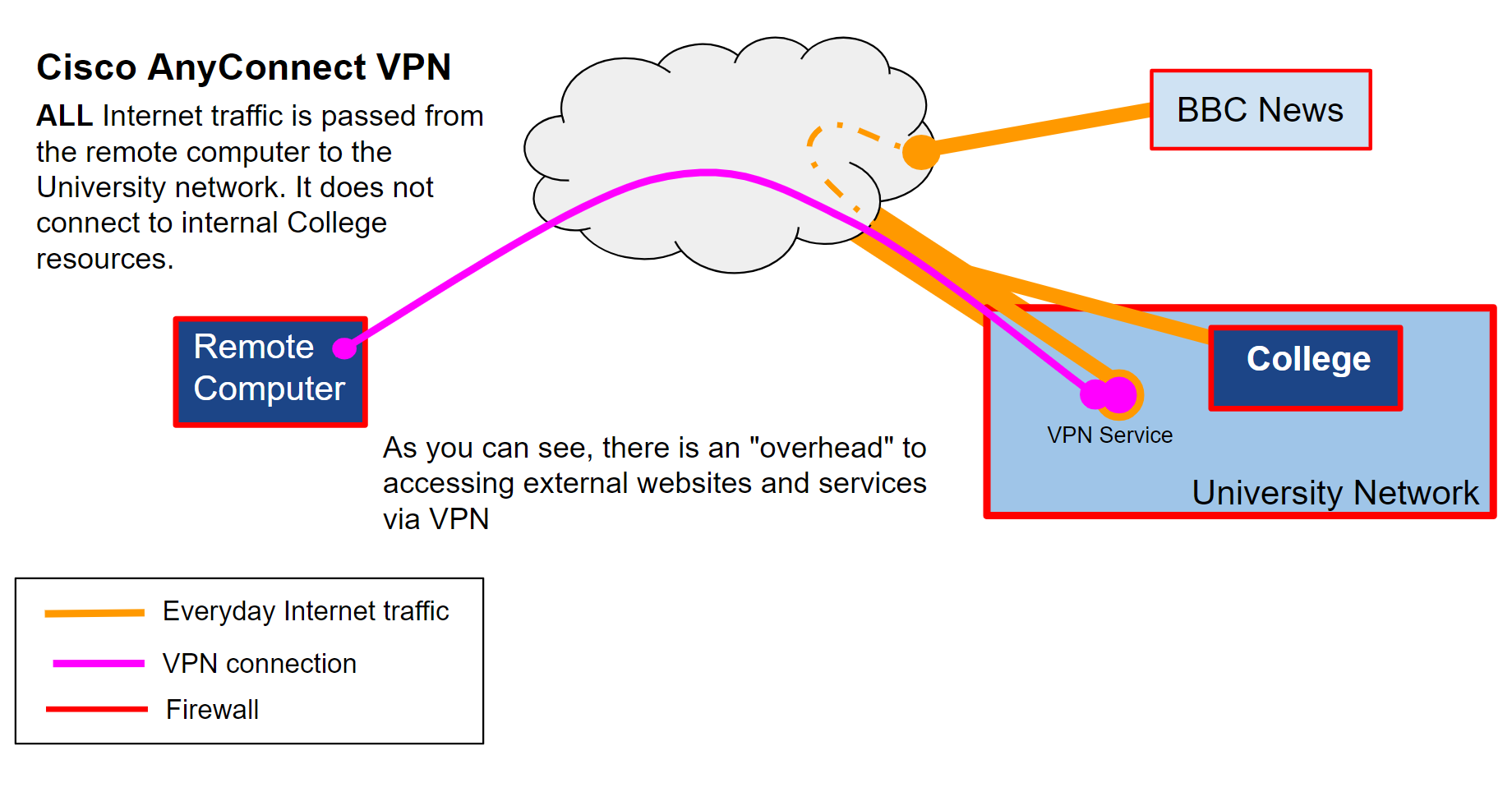 Quick step setup
Download Cisco AnyConnect VPN Client – https://register.it.ox.ac.uk/self/software?swp=vpn
Uses OXFORD SSO credentials together with MFA
Install the Cisco AnyConnect VPN client software from (1) above.
Make a connection to the internet from your computer in the "normal" way whether this is via a wired ethernet cable or wireless.
Run the Cisco AnyConnect VPN client software.
Provide the VPN software with the VPN server address: vpn.ox.ac.uk
Type in your OXFORD SSO username and password.
Click the Connect button.
You should now be connected to Oxford University via VPN.
---
Cisco AnyConnect client for Android and iOS devices
You will need to download the Cisco AnyConnect app from the Google Play Store. Read more about Android VPN setup
---
A word about Split Tunnelling VPN
The University AnyConnect VPN passes ALL Internet traffic through the VPN servers in Oxford; therefore, you will be bound by the University and College IT Rules and Regulations. However, for completeness of this blog post there is another way to configure a VPN connection which you may come across called Split Tunnelling VPN – an example is the enterprise class software called GlobalProtect by Palo Alto.
[Amendment – from 26 April 2023 the University AnyConnect VPN connection will allow split-tunnelling.]
Split tunneling is a network concept which allows a user to access different security level networks at the same time – for instance a public network (eg The Internet) and a corporate Local Area Network (LAN). A connection is usually through simultaneous use of a network card or wireless adapter, and VPN client software. An example would be, a user using a VPN client to a business network whilst using a hotel Wi-Fi network. The user with split tunneling enabled will be able to connect to the business file and database servers on the business network through the VPN connection. However, when they attempt to access external websites (eg BBC News website or Netflix), the web request goes directly out to the web service through the hotel network.