Display Screen Equipment (DSE)
Display Screen Equipment (DSE) assessments are a requirement of Health and Safety legislation. This form must be completed annually. Each member of staff that uses a computer more than one hour a day must complete this form by April 30th each year.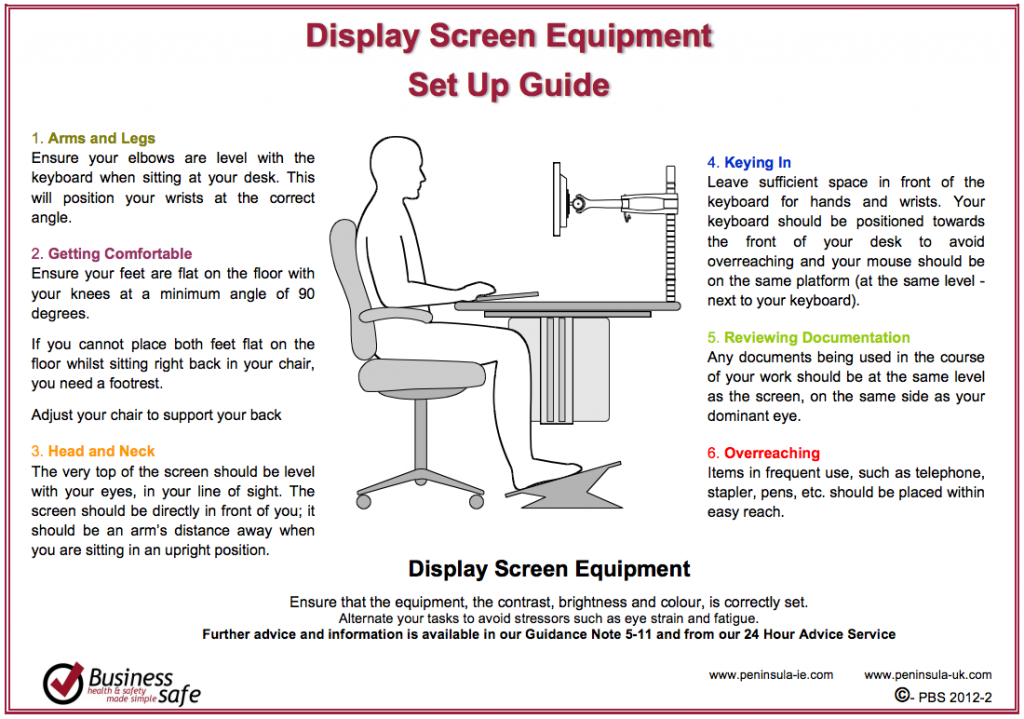 ---
Looking to create your own online DSE questionnaire for your organisation?
I have been asked many times for information about our online DSE form. Feel free to look over the questions that we ask our staff in the attached DSE Form Questionnaire Example. If you find the PDF useful, then may I ask that you consider a making a donation to the Royal National Lifeboat Institution (RNLI) which is a UK charity dedicated to saving lives at sea.
If you have never created a Microsoft Form before then I have found this video extremely helpful – https://www.youtube.com/watch?v=ouFKWHQMxtQ