If you are planning to travel oversea for College business or your year abroad, then it is best to double check your IT before departing – especially if you are going to be away for an extended period of time.
PASSWORDS
Check when your OXFORD SSO password expires – and change it if it clashes with your travelling dates.
Also check your REMOTE ACCESS password (used for Eduroam and University VPN).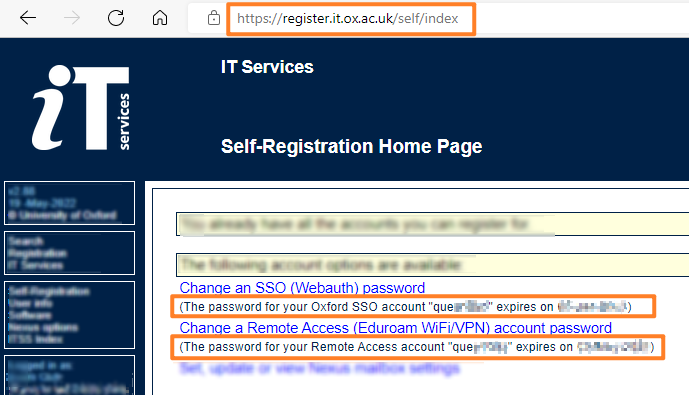 Make sure you have a note of these passwords in a safe accessible place – you may want them stored in several formats.
MULTI-FACTOR AUTHENTICATION (MFA)
Double check your MFA methods and make sure they all still work.
We recommend you have at least the following MFA methods setup:
Setup an additional MFA method
Many people will have setup a MFA (Multi-Factor Authentication) for their OXFORD SSO account using the Microsoft Authenticator app, however, what happens when you get a new phone, or the phone breaks or gets lost on a mountain? Unfortunately, the Authenticator app does NOT copy across to new devices – it has to be setup fresh on a new phone or tablet. This can be an problem when your phone is broken whilst on your year abroad – so what to do?
BACKUP YOUR WORK
We STRONGLY recommend that you backup ALL YOUR WORK and leave a copy at home before travelling. Obviously you'll need to maintain a backup schedule whilst you are away – but you cannot rely on Online backup so best to take an external USB Hard Disk.
ONEDRIVE – CLOUD STORAGE
OneDrive allows you to save documents on your computer and automatically have them synchronised to the cloud. This gives you a bit of peace of mind knowing that your work is copied away from your computer, but you can still access those files from a web browser and the OneDrive app on your smartphone.
MODERN LANGUAGES – YEAR ABROAD
Modern Languages students on their year abroad may need to gain access to Oxford or UK specific websites. Using a Virtual Private Network (VPN) is the way forward!
VIDEO CONFERENCING AND CHAT
Microsoft Teams should work "as normal" as long as you have Internet access / WiFi access.
SMARTPHONE
Contact your phone provider and tell them you will be overseas – ask about a suitable tariff / "bolt on" for calling from overseas.
You may want to invest in an external USB battery pack charger so you can boost your phone when on the go.
BROKEN LAPTOP SCENARIO
If something terrible happened to your laptop then you can still access your College email and use MS Teams on another computer using the web interface.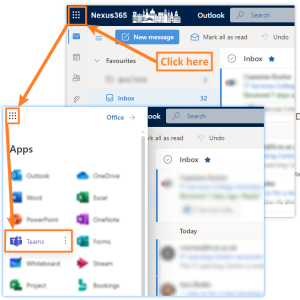 And of course you can still get to email and Teams on your smartphone.
BROKEN SMARTPHONE SCENARIO
If your smartphone gets damaged or lost then you can still access College email and MS Teams; but your MFA method would then be reliant on Authy on your laptop. A really good reason to get Authy installed and tested before leaving the country.
FOREIGN TRAVEL ADVICE – WWW.GOV.UK
Cybersecurity while travelling
AND FINALLY…
Here are some useful web addresses: