You will receive a web link for the Microsoft Teams meeting.
Please be aware that only Google Chrome and Microsoft Edge are supported web browsers for Teams meetings.
Safari and Firefox are not supported – for up-to-date information about support web browsers see Microsoft Team documentation – Microsoft Teams – specifications and limitations – Microsoft Docs.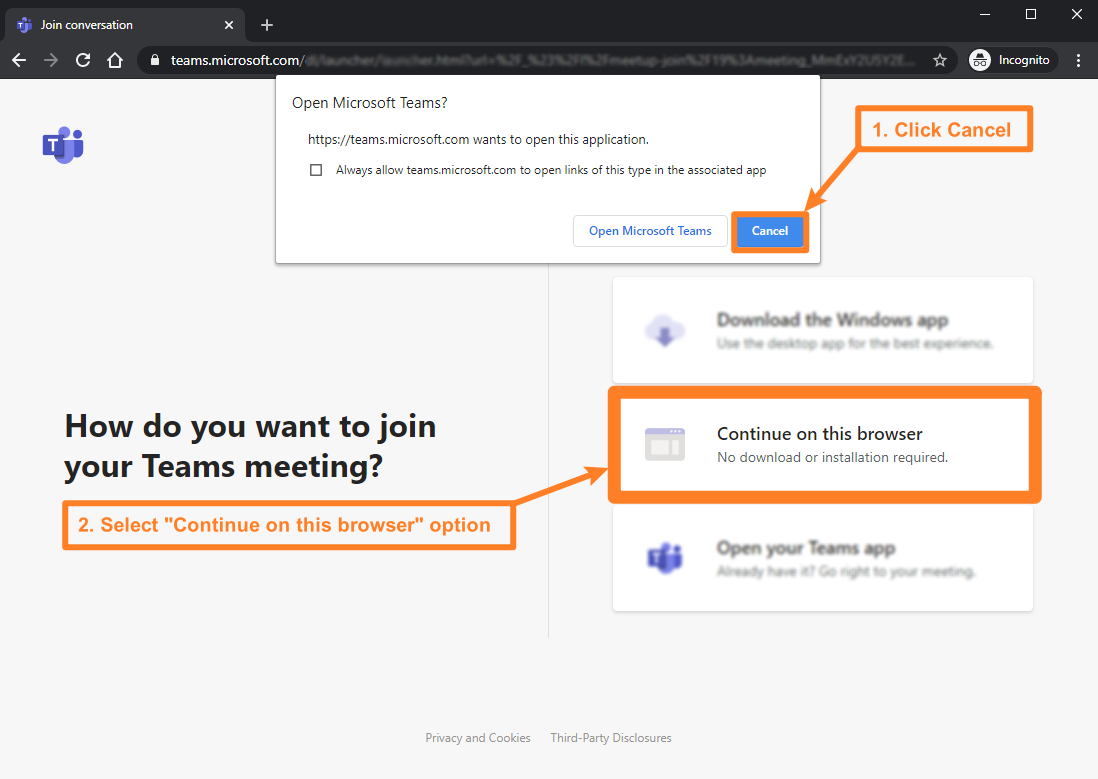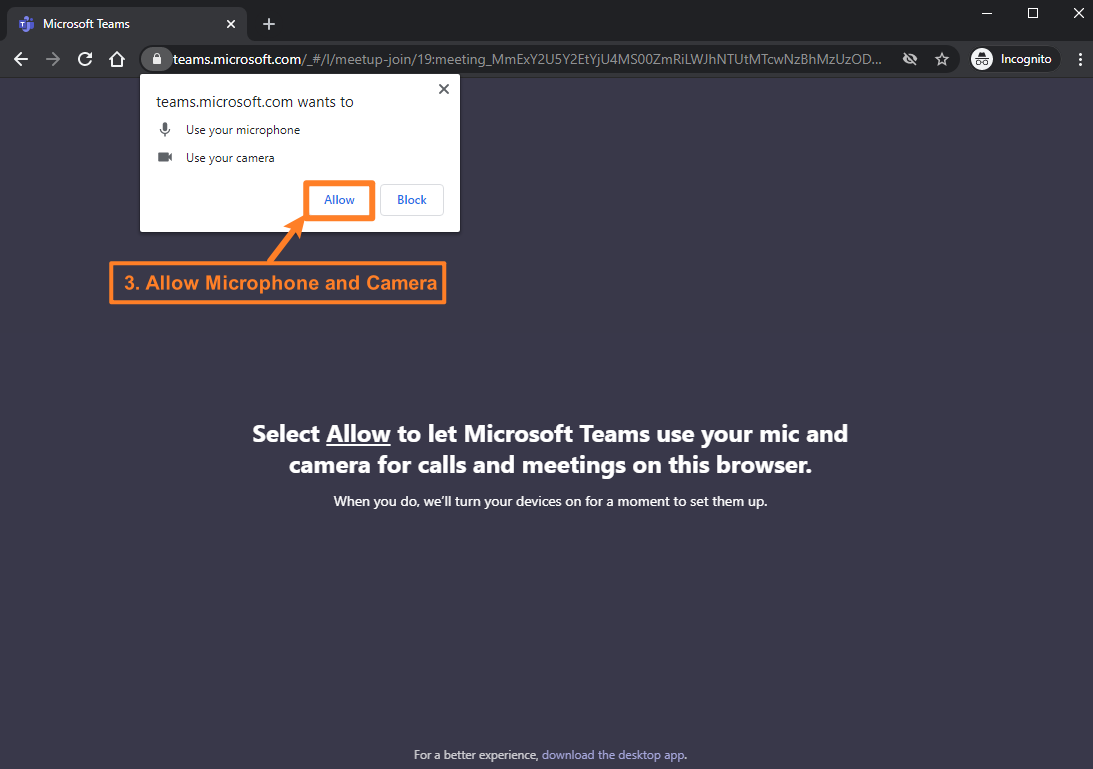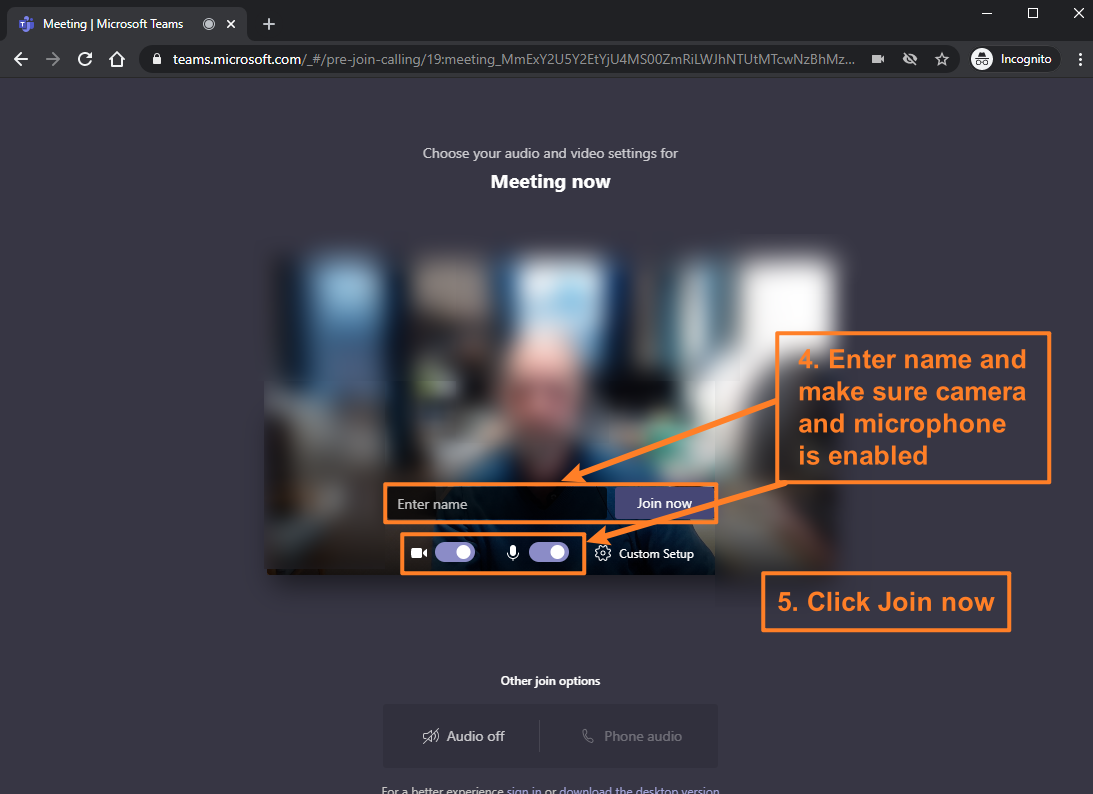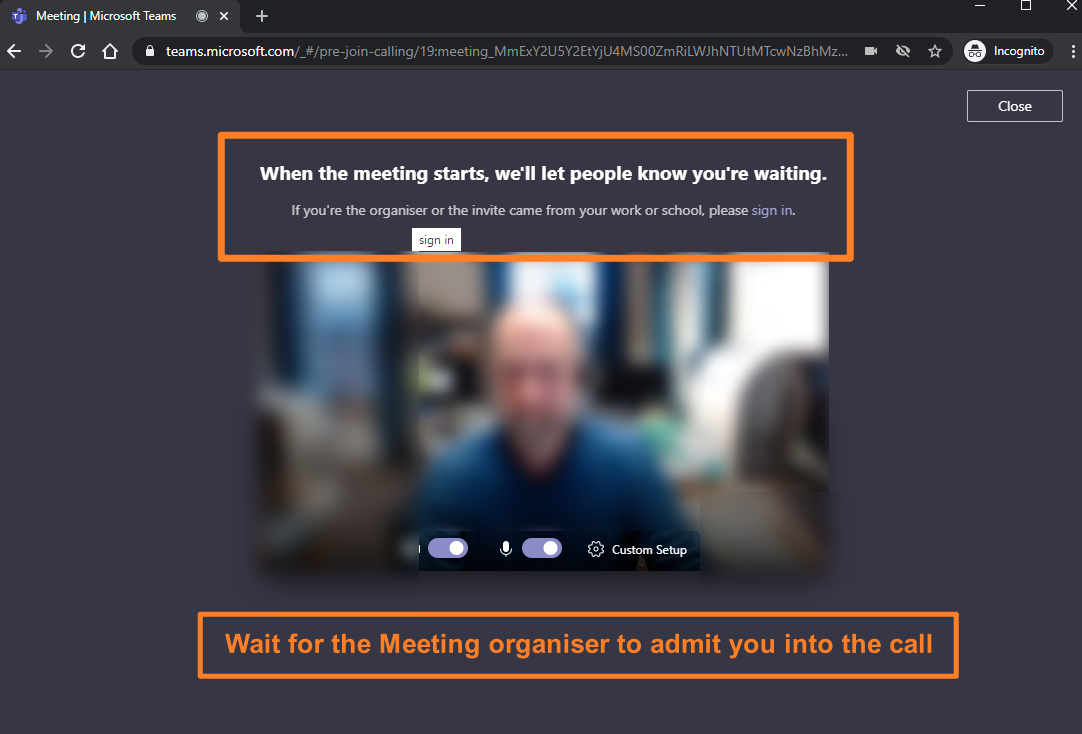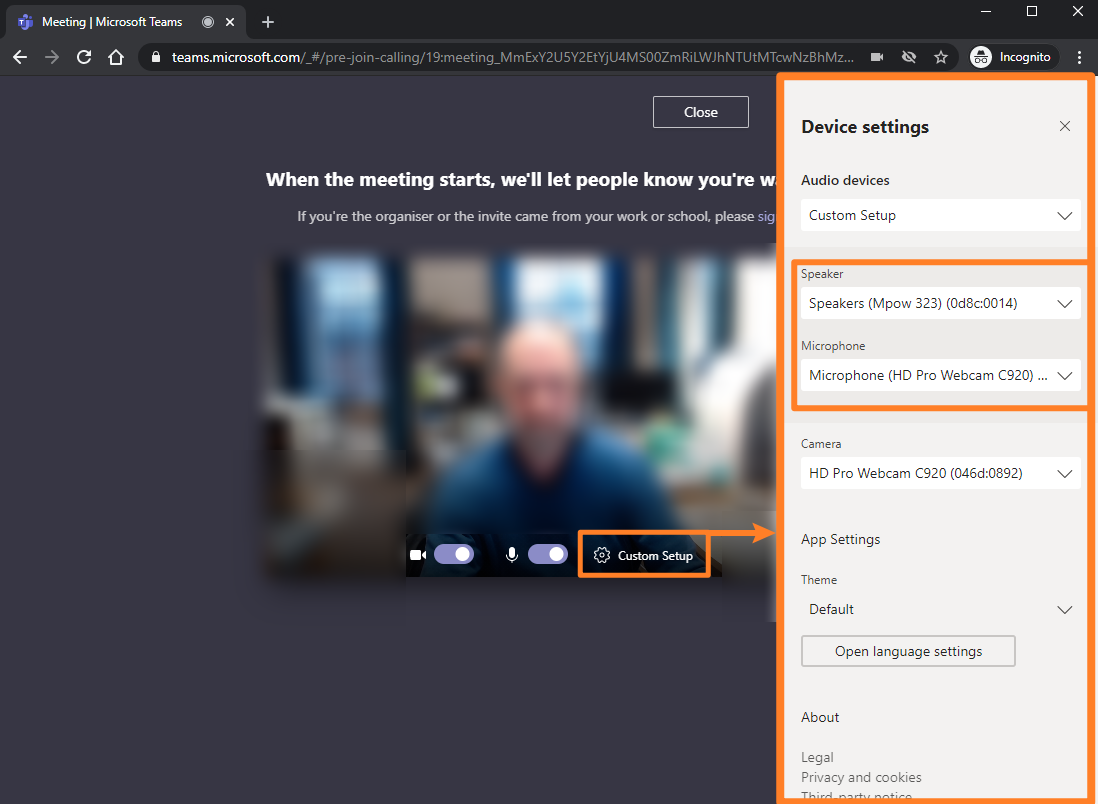 ---
Microsoft Teams Desktop Client – video camera disabled by administrator

If you install the Microsoft Teams desktop client application (rather than using the web browser as mentioned above) then you may not be able to enable your video camera. In which case read our article MS Teams – Video camera disabled by administrator