As an external guest to a University online meeting you do not need to install the Microsoft Teams desktop application. Instead you can follow the web link associated with the Teams meeting invitation and open the Teams call via a Web Browser.
Web Browser compatibility
Fully Supported

Chromium-based web browsers

Google Chrome
Microsoft Edge

Limited Support

Safari version 14 and above

Group calls and Meetings fully supported
1:1 calls not supported

Safari version 13 and below
Firefox
For up-to-date information about supported web browsers see Microsoft Team documentation – Microsoft Teams – specifications and limitations – Microsoft Docs.
Using a web browser to attend an online meeting
You will receive an email with a meeting invitation web link.
Click the link within the email and your web browser should automatically open

If your default web browser is not supported then you should copy the web link address and paste it into a fully supported web browser.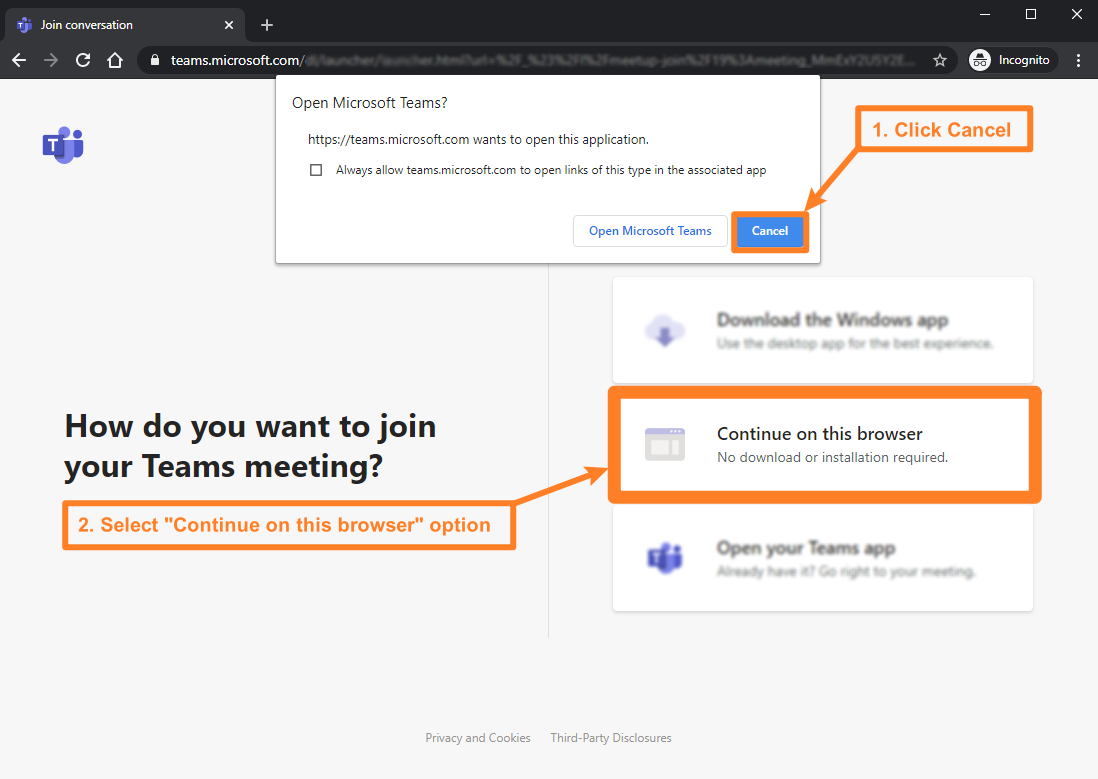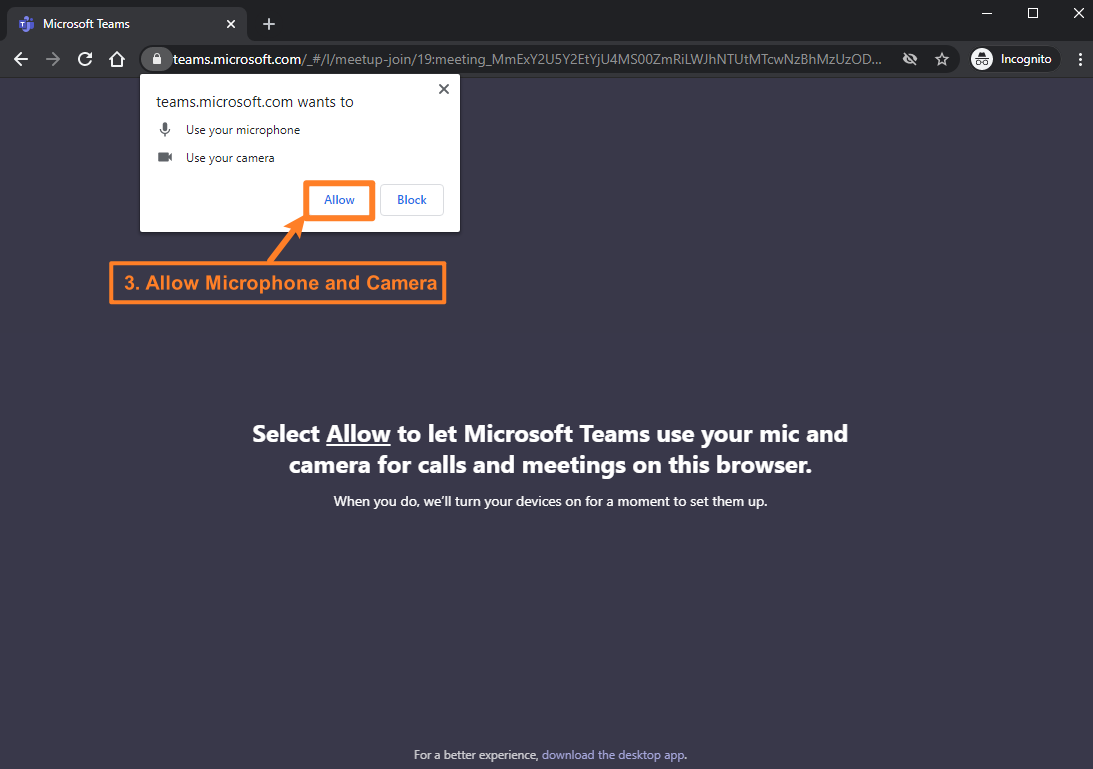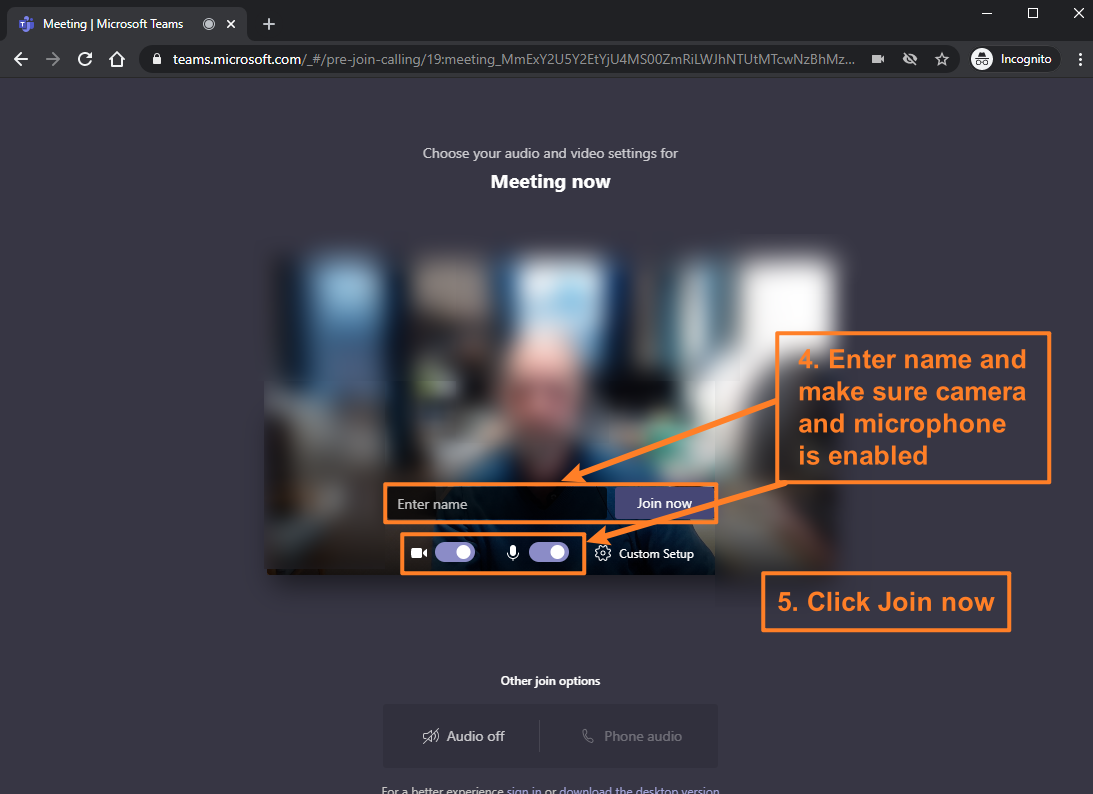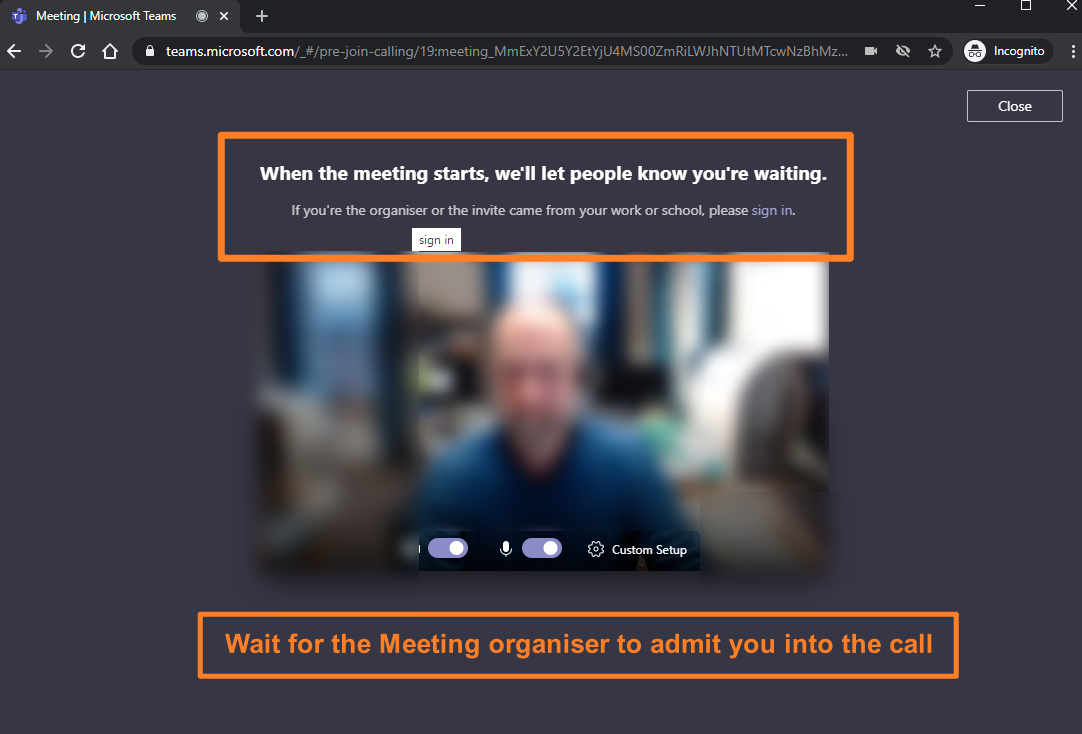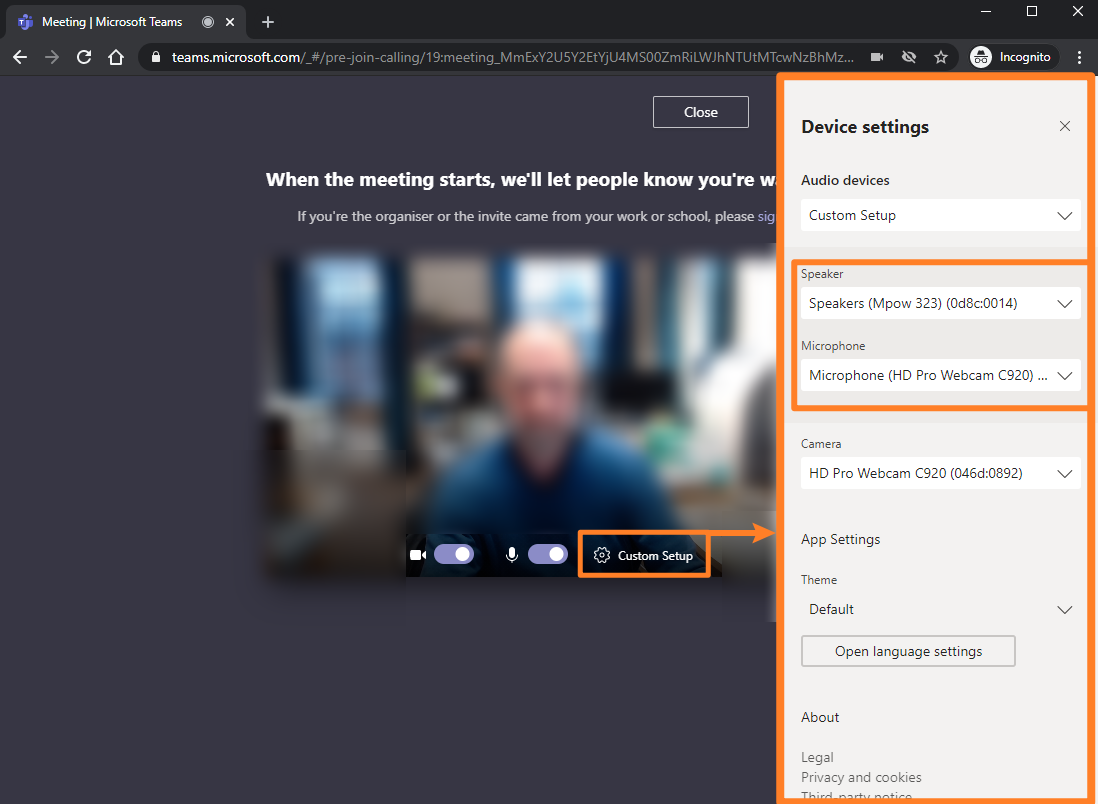 ---
Microsoft Teams Desktop Client – video camera disabled by administrator

If you install the Microsoft Teams desktop client application (rather than using the web browser as mentioned above) then you may not be able to enable your video camera. In which case read our article MS Teams – Video camera disabled by administrator