Nexus365 gives you access to 5TB of online cloud storage called OneDrive for Business.
Login to Nexus365 using your OXFORD SSO credentials
https://outlook.office.com/owa/?realm=ox.ac.uk
Now click the Microsoft Waffle in the top left

Then click the OneDrive link from the Waffle menu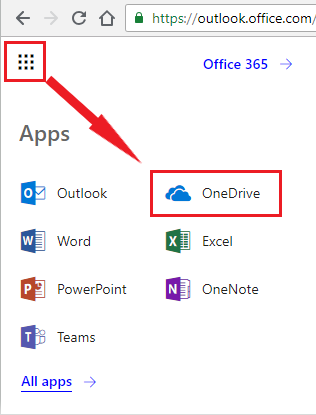 Upload files and folders
You can upload files and folders via the web browser. Login to Microsoft365 and go to your OneDrive page, and then click the Upload button and select Files or Folders as appropriate.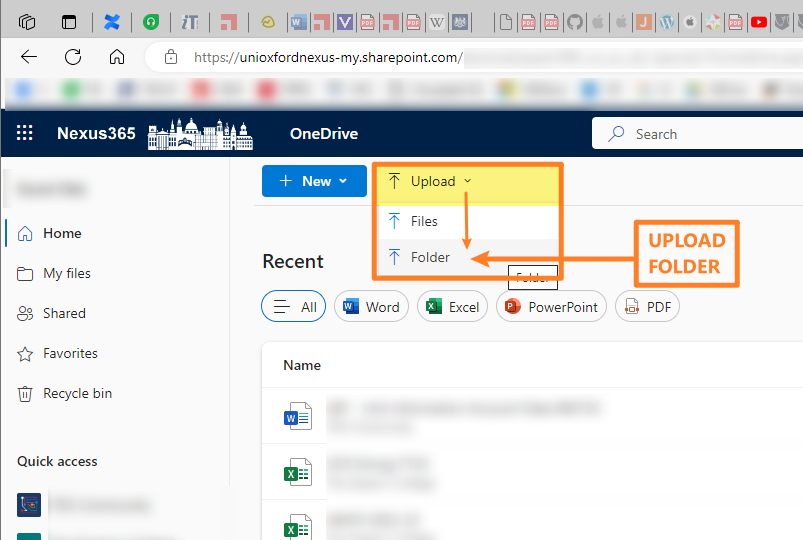 Syncing data
For guidance on OneDrive sync clients refer to the relevant Microsoft guidance:
Leaving the University
NB – your account expires as soon as you leave the University. Anyone you have given shared access to files will be able to access them for a further 2 months only.
It is important that you move all University files to a final storage location before you leave the University. Please see Finishing at Oxford for more details.